You + Museum = Youseum
November 2019
Deliverables
Teaser Video for opening party

Social Media Direction

What are social media museums?
Picture perfect instagrammable, so called "museums" are popping up at a high speed rate. There is the Museum of Ice cream in Miami, the Wonder museum in Amsterdam, 29rooms by refinery29 in New York City.
They all got one thing in common.
A genius marketing strategy by making "art" accessible for mass consumption with accomplishing the following steps:
Every movement has an anti-movement

Youseum got created to encounter this movement of empty self expression with humor and satire. A concept made possible by the creative studio Natwerk to create a museum that is covered with a slippery layer of narcissism and sprinkled with irony.
Making the visitor the true center of the artwork by elevating him to not just be next to that "artwork", but to truly become ART!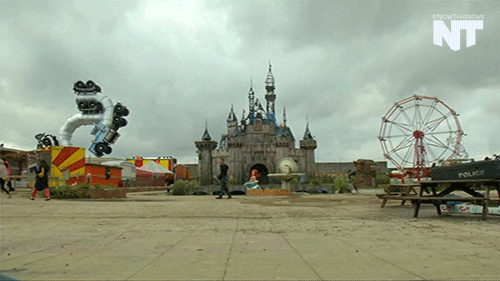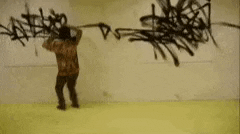 YOU & the interwebs
Next step was to craft a visual language for the social media appearance. Sticking to the main brand colours and logos designed by the studio Bravour and coming up with content ideas
Therefore I selected self-centered photography that leaves enough room for artistic expression and an overdose of quirkiness. Hopefully enough to call it an
Endshot.💉
Next to that I proposed a photography art style that works with the brand colors and by mix-and-match you end up with that distinct influencer-museum-touch by making fun of it!
Youseum is an anti-social media experience in Amsterdam with satirical installations where the visitor gets to question himself about topics like online narcissism, acute like-addiction and if cat memes are the only thing that unites humanity.
Pooping rainbows means pooping money 🦄💩💸

Step 1:
Call it art. Then art is cool. And you want to be cool, right? right?!

Step 2:
Create trippy and poppy sets that make you shine like a star so that you can show all your followers how amazing you are.

Step 3:
Congratulations! 🎊 You just successfully created a snowball effect by making your followers jealous of your success and fun! Won't take long until they also want the same.

My role in this
For the opening of the Youseum I got asked to join the internal creative team.
One of my assignments was to come up with a video teaser that conveys the brand attitude and generates curiosity.
Most important was to get the right emotion across that this was a different kind of museum worth digging your pretty face into.
weird 🔶 funny 🔶 self-critical 🔶

First I needed to understand the brand:Banksy's Dismaland was a huge inspiration and the documentary "Exit through the Giftshop".
It was clear to me that this was going to be a street art/skateboard/rebel brand that would feel like a wet slap in the face.
For the teaser I came up with a script that was energetic, somewhat destructive and generally just leaving the viewer with high quality question marks.
Self-reflection from weird angles

The social media content strategy was strongly directed throuwards blog posts like "Do better selfies make you a better human being?", "How the algorithm is not your bff" and "Find out how this new facefilter can cover your flawed personality".